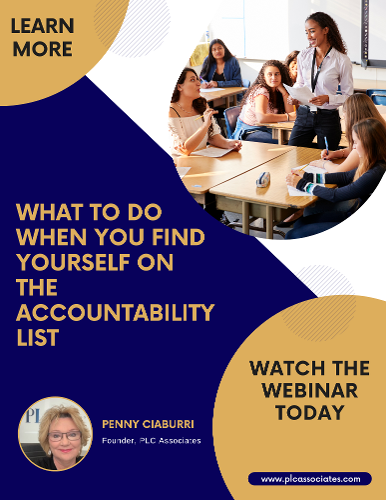 About the webinar
Penny Ciaburri addresses the first steps districts and schools must take if identified on the NYS Accountability List.
Understanding the process
Preparing stakeholders
Data gathering
Use of surveys and metrics
Targeting goals as well as the leadership actions so important to communicating this opportunity.
This session gives clear, comprehensive guidance on the first critical steps for creating a success culture and improving student results. For leaders new to the process – this will start your district and schools on the right path, right away.
PLC Associates has engaged schools on the Accountability List since its inception and has a highly successful track record in supporting schools to "good standing."
Watch the Webinar On Demand Today!
---
Submit the form on this page to access this on demand webinar.